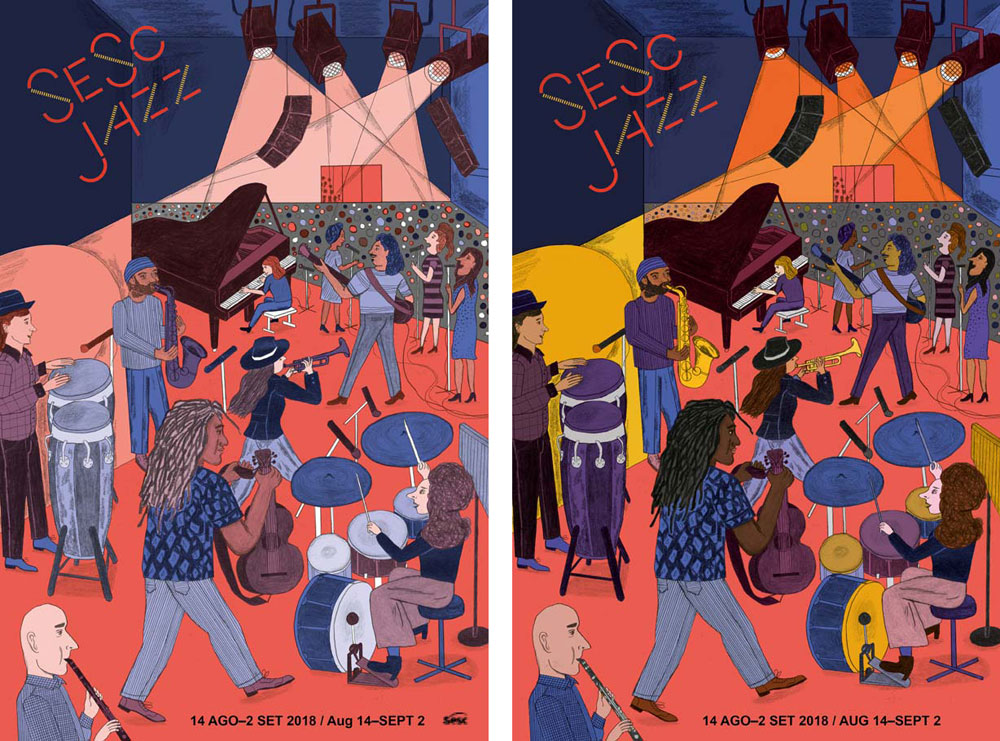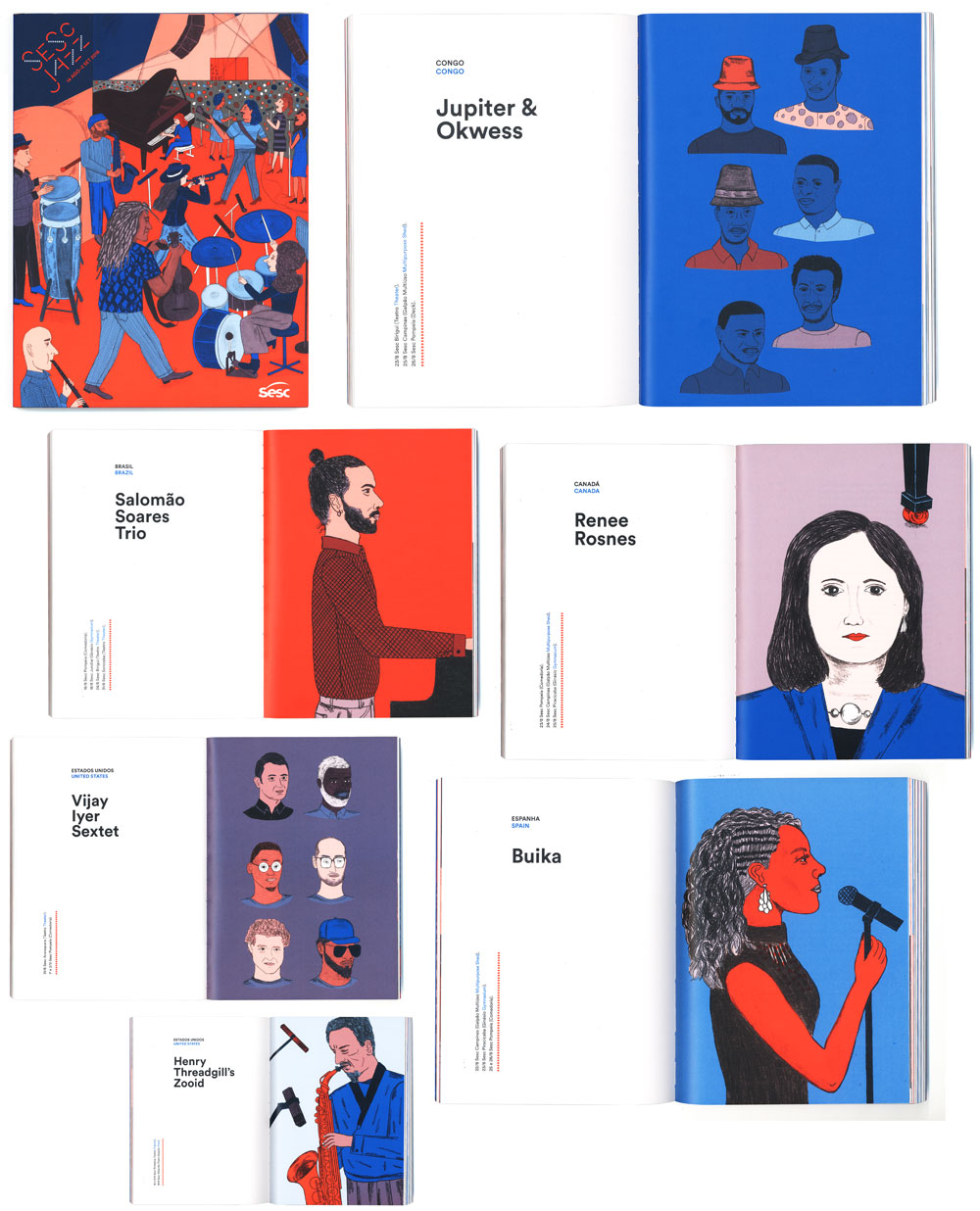 Poster and Portraits for SescJazz Festival in Sao Paulo For the Jazz Festival "SescJazz 2018" in Sao Paulo at Sesc Pompeia I made drawings for the poster and the musicians for the booklet in collaboration with Brazilian graphic designer Elaine Ramos. The posters and booklets were printed in black and two spot colours.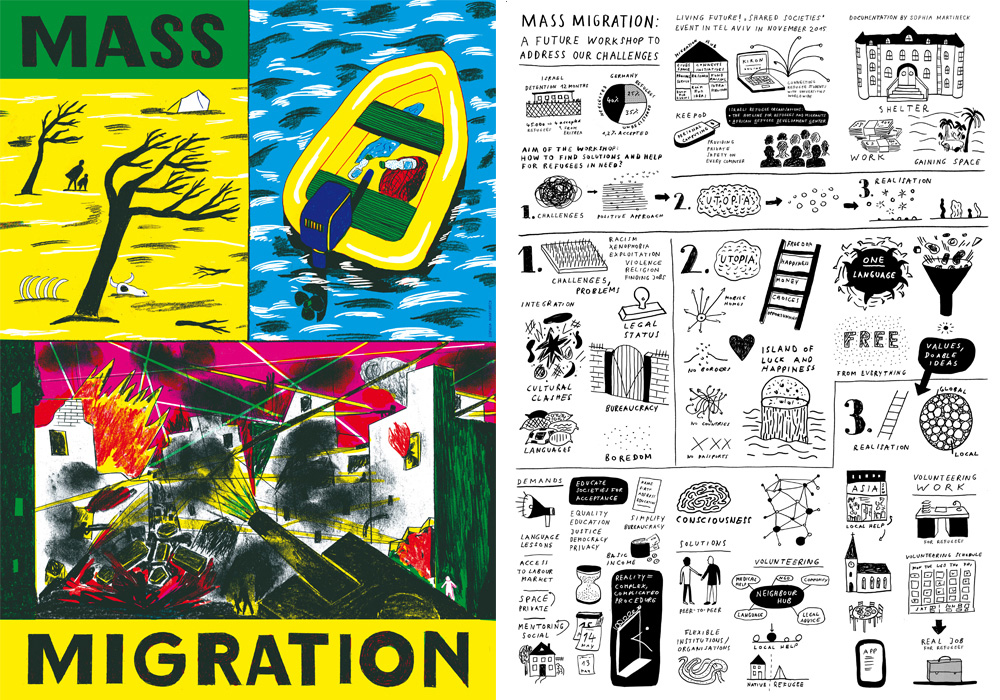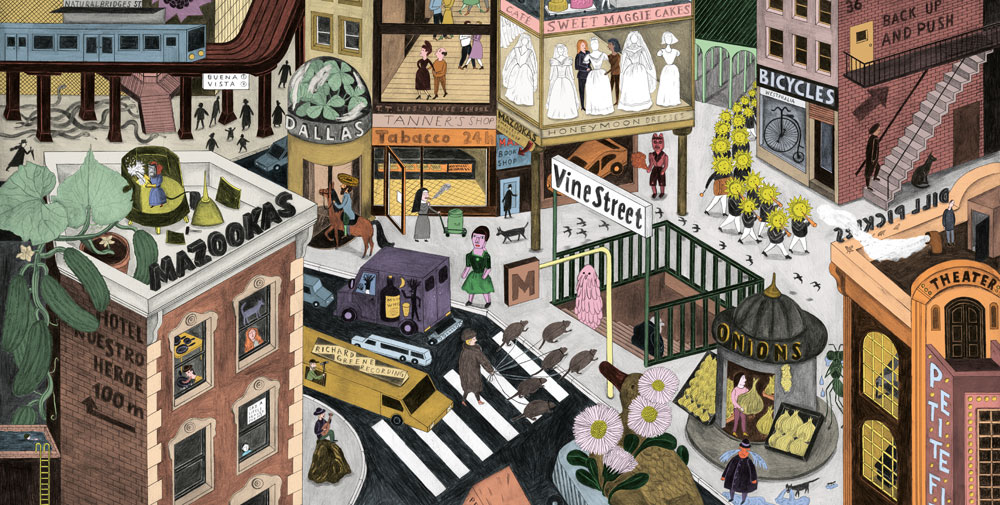 Booklet illustrations for LP of our band Mazookas For our band Mazookas first record I illustrated a couple of songs.
Mazookas Sonntags-Picknick, 12 inch record, 2018, 24 pages booklet, offset, full colour, 31 x 31,5 cm
The record comes with an A1 poster and more illustrations by Henning Wagenbreth.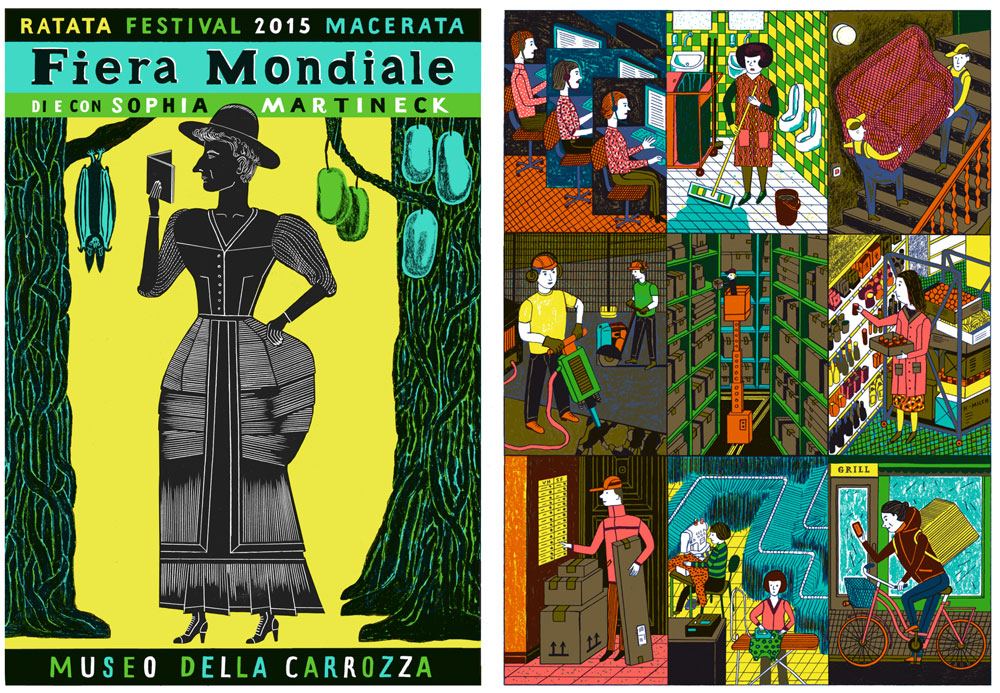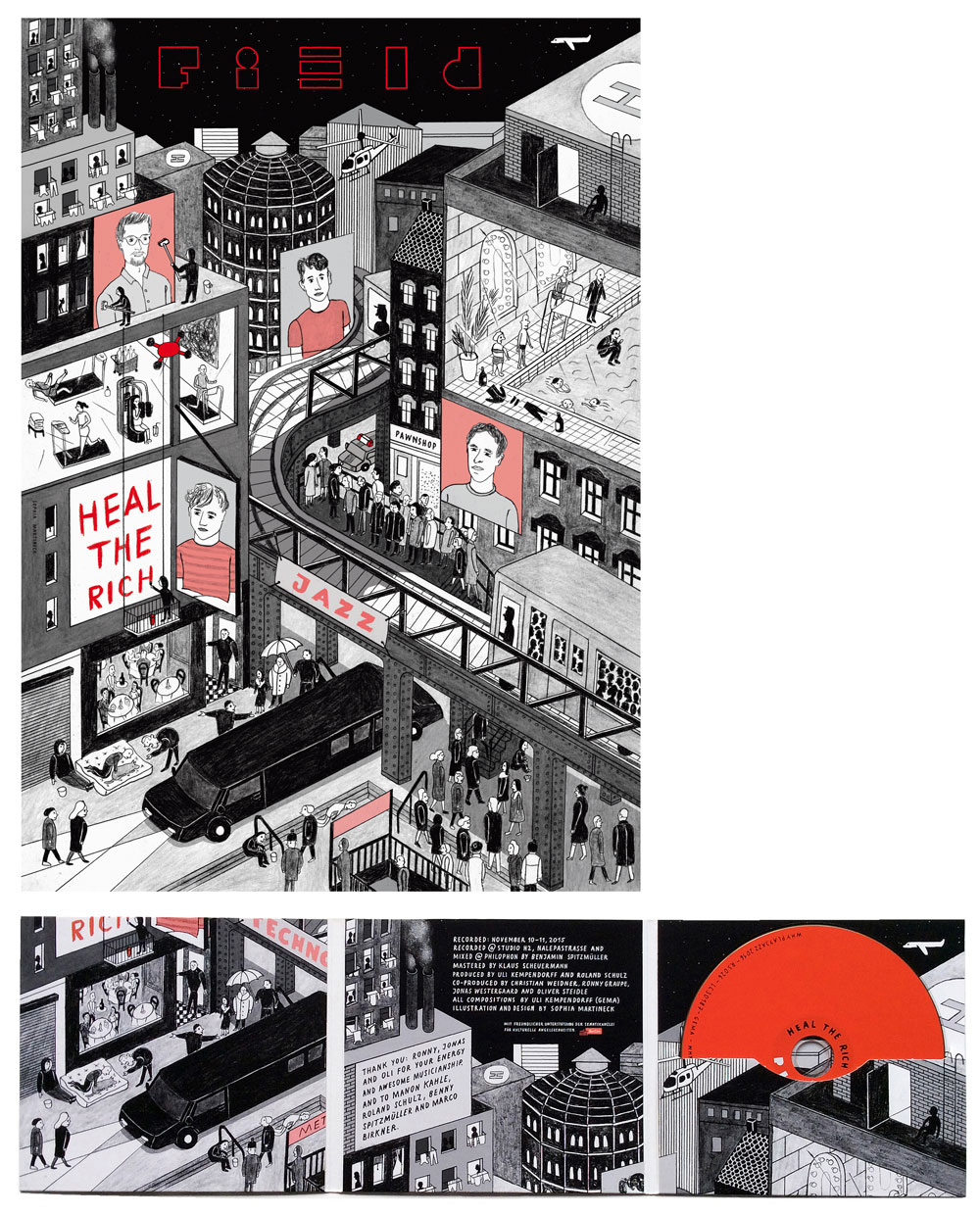 Poster Jazzband: FIELD For Berlin jazzband FIELD I designed the poster and their new album "Heal The Rich". FIELD Label: WhyPlayJazz